 Presented by the South Dakota Trust Association
Panel participants who are investment professionals will discuss current market conditions, social investing, investing for individuals vs. trusts, and portfolio diversification. We would like to thank all of our sponsors and a special thanks to our Platinum and Gold sponsors! Without all of them, this event would not be possible. Thanks so much for your contributions to this event!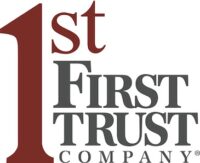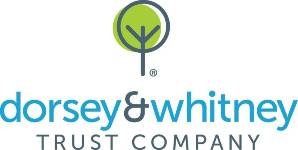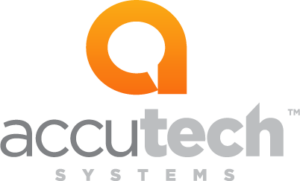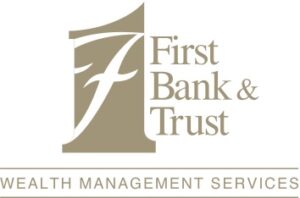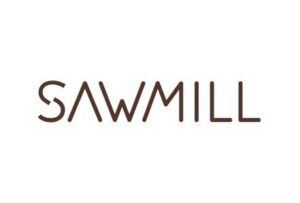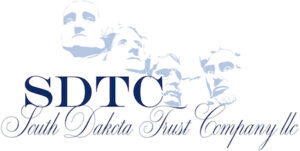 Below is the agenda for each day of our Fall Forum. We look forward to seeing you there! The link to the presentation materials will be sent to registered participants.
CONTINUING EDUCATION CREDITS
The Fall Forum has been approved as credit for several types of CE.
CTFA– "ABA Professional Certifications is dedicated to promoting the highest standards of performance and ethics within the financial services industry. South Dakota Trust Association Fall Forum has been approved for 12.25 credits. This statement is not an endorsement of this program or its sponsor." Certification holders must report these credits at aba.csod.com."
CLE – Iowa has approved 9.5 hours for the in-person or virtual event.
CLE – Minnesota has approved 11 hours of standard credit. Attorneys wishing to receive credit for this course must report the attendance in their OASIS portal at www.cle.mn.gov.
CFA – Any CFA Charterholders in attendance should reach out to their local society and they can credit this to their CFA Institute profile. They usually equate one hour of presentation + Q/A = 1 CE Credit.
SDTA Board Member Committee Reports & SDTA Highlights | SDTA Board Members
The Latest 2021 Trends & Updates Regarding Trust and Estate Planning & The Importance of South Dakota Trust Situs | Al W. King III J.D., LL.M., AEP (Distinguished), TEP
The presentation will discuss the most  popular trust planning strategies and  the many reasons families from across the Globe select South Dakota as their trust  jurisdiction of choice.  The discussion will focus on how the modern South Dakota trust , tax, privacy and asset protection laws can benefit families in times of economic ,tax and other uncertainties.  This will include how South Dakota can help with the recent Biden tax proposals. The presentation will also discuss how families utilize modern trust administration structures providing them  flexibility and control  in perpetuity. 
Investments | Jim Entwisle
Foreign versus Domestic Trusts, US Trusts for Foreign Families, & Migration of Trusts | Mary Akkerman
Lunch with Keynote Speaker | Morra Aarons-Mele
Marijuana Panel: Current matters regarding SDCL Amendment, lawsuit, SD Bar Association Ethics Committee opinion, Legislative changes 2021 | Panelists: Lisa Prostrollo & Brendan V. Johnson | Moderator: Pat Goetzinger
Cyber Security – Protecting your Identity, best practices | Alex Hamerstone
Navigating family systems
Updates on Foreign Trust Compliance Issues | Beatrice Skyberg
Navigating family systems
Avoiding Litigation in Directed Trusts | Jay W. Freiberg
Directed trusts continue to grow in popularity. And with good reason. They allow a trust settlor to direct in advance the management of trust assets and beneficiaries. Many states, including South Dakota, have facilitated the growth of directed trusts with broad exoneration statutes. However, these statutes may have an inadvertent downside — complacency amongst directed trustees, seemingly secure that they are insulated from liability.  Such complacency, of course, needs to be avoided. Indeed, what makes directed trusts so appealing also makes them ripe for potential litigation. For example, a unique or special asset like a family business may be particularly well suited for a directed trust. But these assets are trickier to manage than a basket of stocks and bonds. Similarly, beneficiaries requiring extra attention may also be appropriate for a directed trust but, again, this beneficiary raises the risk profile. In order to avoid liability, directed trustees, and the other fiduciaries that work with them, must be vigilant in adhering to direction and otherwise carefully carrying out their particular role. We will discuss how best to accomplish this with a goal we can all agree is a worthy one — litigation avoidance.
Student Panel & Speed Interviews | Panelists: Amy Bourne, Austen Erickson, Christopher Holtby, Tim Kuhman, & Karl Lund
Student attendees will have an opportunity to learn more about a career in the trust industry as well as participate in "speed interviews" with SDTA member organizations. Organizations pre-registered to participate.
Cocktail Hour / Networking Social (In Person Only)
Presented by the South Dakota Trust Association