 Check back soon
for more information!
Presented by the South Dakota Trust Association
We would like to thank all our sponsors and a special thanks to our Platinum and Gold sponsors! Without all of them, this event would not be possible. Thanks so much for all your contributions to this special event!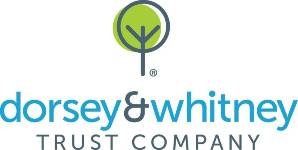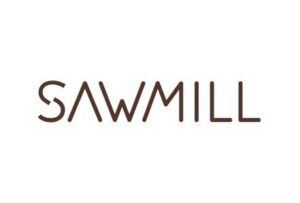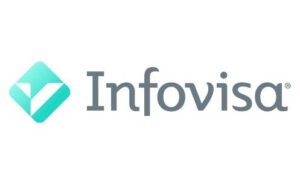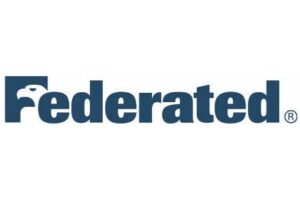 Below is the agenda for each day of our Fall Forum, 2020. We look forward to seeing you there! Click Here for all presenter materials.
SDTA Board Member Committee Reports & SDTA Highlights | SDTA Board Members
Hot Topics in Estate and Trust Planning & Administration | Charles D. ("Skip") Fox IV
This will be a review of recent legislative, regulatory, and judicial developments related to estate and trust planning and administration.  Special attention will be paid to  the impact of the CARES Act and subsequent related legislation, the SECURE Act, marital planning, estate inclusion, valuation, generation-skipping tax, charitable planning, federal and state fiduciary income taxation, and insurance.
Special Purpose Entity | Matt Tobin
Litigation Avoidance for Directed Trusts | Jay W. Freiberg
Directed trusts continue to grow in popularity. And with good reason. They allow a trust settlor to direct in advance the management of trust assets and beneficiaries. Many states, including South Dakota, have facilitated the growth of directed trusts with broad exoneration statutes. But, these statutes may have an inadvertent downside — complacency amongst directed trustees, seemingly secure that they are insulated from liability. 
Such complacency, of course, needs to be avoided. Indeed, what makes directed trusts so appealing also makes them ripe for potential litigation. For example, a unique or special asset like a family business may be particularly well suited for a directed trust. But these assets are trickier to manage than a basket of stocks and bonds. Similarly, beneficiaries requiring extra attention may also be appropriate for a directed trust but, again, this beneficiary raises the risk profile. 
In order to avoid liability, directed trustees, and the other fiduciaries that work with them, must be vigilant in adhering to direction and otherwise carefully carrying out their particular role. We will discuss how best to accomplish this with a goal we can all agree is a worthy one — litigation avoidance.
Lunch with Keynote Speaker
It's All in the Family. What's a Family? Estate Planning & Trust Management for a Brave New World | R. Hugh Magill
How to Navigate Family Systems & Cultures as a Trustee | Agatha Johnson
Investment Panel | Panelists: Jon Augustine, Carol Schleif & Jennifer Sherman | Moderator: Nate Birkholz
Student Panel | Michelle Le Herissier, Tom Pruner, Pamela Reiter & Mary Schaefbauer
Panel participants who are investment professionals will discuss current market conditions, social investing, investing for individuals vs. trusts, and portfolio diversification.
International Trust Topic | Carlyn McCafrey
Cocktail Hour / Networking Social
Jon is Chief Investment Officer for BTC Capital and is responsible for firm-wide risk management and oversight of all investment processes and strategies. Prior to joining BTC Capital Management, Jon was CIO & Director for WB Capital Management, Inc. Jon was a founding partner with VMF Capital, an Iowa based RIA, prior to its sale to West Bank in 2003. Jon earned his Chartered Financial Analyst (CFA) designation in 1985 and has more than 30 years of investment management experience. He is a member of the CFA Institute and the CFA Society of Iowa. Jon earned his BBA in Finance and a Masters of Business Administration degree from the University of Iowa. Jon has been with BTC Capital for 10 years.
Jon is a frequent speaker on topics related to the fixed income and equity markets, macro-economics and their impact on industries related to Iowa and the Midwest. Jon further oversees firm-wide messaging as it relates to the economy, the markets and the firm's forward-looking observations. He is responsible for the firm's two formal publications – Weekly Insight, and quarterly newsletter, Investment Insight. Jon chairs the firm's Risk Management committee.
Jon, too served as a judge for the CFA Institute Research Challenge and also served on the Board of Directors for Massachusetts Fidelity Trust Company.
Nate has been with BTC Trust Company of South Dakota since March 2017. His expertise in directed trusts, asset protection and succession planning stems from over 20 years of experience working as a trust and estates attorney, investment professional, and as manager of bank trust departments. Nate earned his bachelor's degree from Minnesota State, Mankato and his Juris Doctor from the University of Nebraska. He has previously held the NASD Series 7 and 66 securities licenses. Nate is active in his community, currently serving as chairman of a select soccer club, board member of a ministry training organization, and board member of an executive coaching firm.
Charles D. ("Skip") Fox IV
Skip Fox is a partner in the Charlottesville office of McGuireWoods LLP and the former chair of the firm's Tax and Employee Benefits Department and Private Wealth Services Industry Group. Skip concentrates his practice in estate planning, estate administration, trust law, and charitable organizations. Skip has been on the faculty of the American Bankers Association's National Trust School and National Graduate Trust School since 1987. He was an Adjunct Professor at Northwestern University School of Law where he taught from 1983 to 2005 and has been an Adjunct Professor at the University of Virginia School of Law since 2006. He speaks extensively around the country on estate planning topics and is the co-presenter of the long-running monthly teleconference series on estate planning and fiduciary law issues sponsored by the American Bankers Association. Skip has contributed articles to numerous publications. He is the author or co-author of seven books on estate planning topics. Skip is a Fellow and a former President of the American College of Trust and Estate Counsel. Skip received his A.B. from Princeton, his M.A. from Yale, and his J.D. from the University of Virginia. Skip's wife, Beth, is a retired trust officer and they have two sons, Quent and Elm.
Jay is a partner at Elman Freiber, PLLC.  Jay is laser focused on efficiently obtaining wins for his clients, who hire him for his seasoned judgment in dispute resolution both in and out of the courtroom. A trusted counselor, he has deep expertise representing all types of stakeholders in all manner of sophisticated and complex trust and estate disputes. As part of this practice, he counsels private clients in potentially contentious business and personal matters regarding, among other areas, closely held businesses, real estate, tax and insurance. An aggressive advocate, Jay's clients look to him for their thorniest matters.
Jay is admitted in numerous courts, and understands the hurdles, pitfalls, and opportunities within the courtroom setting. Partnering with local counsel, notably in Florida, Jay is able to provide seamless counsel to his multi-jurisdictional clientele.
Jay is an adjunct professor at Fordham University School of Law, where he has taught legal
writing for over 10 years.
Prior to forming Elman Freiberg, Jay was the chair of Katten Muchin Rosenman's New York Fiduciary Litigation practice. He also served as a law clerk for the Honorable Diane Weiss Sigmund, judge for the US Bankruptcy Court in the Eastern District of Pennsylvania.
Jay resides in Manhattan with his wife and two children. When not with his family or in the office, he can be found training for his next race. Jay is a veteran of numerous road races and triathlons and, on occasion, makes the podium.
Steve Goodman is owner and president of TrainWorks, a leading provider of customized, independent training in wealth management, customer service, and business ethics.
Currently, Steve travels the country extensively as one of the lead instructors for the American Bankers Association's in-bank training programs. He is also on the faculty of the Pacific Coast Banking School in Seattle, where he teaches wealth management concepts to private bankers and commercial lenders, and where he has been named one of the top three instructors for six years in a row. In addition, Steve is an instructor at the Southeastern School of Banking, where he teaches sales, ethics and transfer tax techniques to non-trust personnel and has been on the faculty for more than 25 years. Besides training, Steve also writes a quarterly Newsletter that addresses the latest financial and legal developments affecting high net worth taxpayers.
Before forming TrainWorks, Steve worked in the financial services industry where he was a trust administrator, business development officer and a regional manager in charge of both trust and retail brokerage services. Steve attended undergraduate school at the University of Tennessee in Knoxville, where he earned a B.S. degree in Communications, with high honors, and then attended Cumberland School of Law in Birmingham. He then graduated, with honors, from the National Graduate Trust School at Northwestern University.
Steve has been licensed to practice law in Alabama and Tennessee.
R. Hugh Magill is Vice Chairman of The Northern Trust Company. Prior to joining Northern Trust in September, 1989, Hugh practiced law privately in Chicago, and worked in the Trust Department at The First National Bank of Chicago where he served as Assistant to the Chief Investment Officer. Magill received a B.A. degree from St. Olaf College in Northfield, Minnesota, and a J.D. degree from the University Of Minnesota Law School, where he was named a distinguished alumnus in 2005. Hugh is licensed to practice law in Illinois and Minnesota and admitted to practice before the United States Tax Court. He is a Fellow of the American College of Trust and Estate Counsel, an Academician of the International Academy of Estate and Trust Law, and a faculty member of the American Bankers Association National Trust School. He has lectured for the American College of Trust and Estate Counsel, the Heckerling Institute, the Notre Dame Institute, the Kasner Institute, the Northwestern University Center for Family Enterprise, regional bar associations and estate planning councils, and Northern Trust on estate and charitable planning, trust management, family governance, and fiduciary risk management. He is a member of the Chicago, Illinois and American Bar Associations, the Chicago Estate Planning Council, and the Christian Legal Society. He is a trustee of the Covenant Board of Pensions and Benefits, and he serves on the Boards of the Block Museum of Art, The Chicago Sunday Evening Club and several foundations. He serves on the Editorial Board of Trusts & Estates magazine, has authored articles for Trusts & Estates, Trust & Investments, and Wealth magazines, and the ACTEC Law Journal. In 2017, he was inducted into the NAEPC Estate Planning Hall of Fame where he holds the designation of Accredited Estate Planner ® (Distinguished). Hugh is an Eagle Scout and has served as a Scoutmaster with the Boy Scouts of America. He and his wife are the parents of three adult children and reside in Winnetka, Illinois.
As deputy chief investment officer of Asset Management for Abbot Downing, Carol is responsible for helping create and communicate the firm's asset management strategy. Additional core activities include designing and delivering the internal investment learning and development curriculum, honing the firm's views on socially responsible investing (SRI) and women and wealth initiatives, and participating in business development. Carol serves on the firm's Asset Allocation, Investment Themes, Investment Governance, and Publications Content Committees. She also provides strategic, long-term investment guidance to clients as she has throughout her career.
Carol was a partner and investment principal at Lowry Hill (predecessor firm to Abbot Downing) where she was a member of the firm's Investment Strategy and Asset Allocation teams. Carol was previously the Director of Investment Research and a senior analyst for John G. Kinnard & Company. Prior to that, she was a research officer at First Trust Company. Carol began her career in 1983 as a market strategist with Piper Jaffray & Hopwood, analyzing market and group dynamics.
Carol shares her experience on business and financial topics by contributing articles and regular columns to various specialty publications. She also frequently lectures on a variety of topics such as investment management and philosophy, asset allocation, stock selection, how to select a money manager, technological convergence/cyber security, millennial demographics, SRI investing, and behavioral finance. Carol has been featured on Bloomberg, CNBC, and Street.com as well as quoted in the Wall Street Journal, Barron's, Reuters, and other national and regional publications.
Carol graduated with dual bachelor's degrees in business and equestrian science from William Woods University in Missouri. She holds the Chartered Financial Analyst® designation and is a member of the CFA Institute. She is currently an MBA candidate at Hamline University.
Carol serves on the Board of Trustees for the College of St. Benedict where she leads the investment committee and is a member of the college's executive board and finance committees. Carol is a mentor in the MENTTIUM Program and a mentor in her local CFA Society. She is currently an at large board member of CFA-MN where she chairs the career development committee and participates on the strategy
committee. She previously served on the Board of Trustees and numerous committees for the Twin Cities-based Children's Cancer Research Fund and Gillette Children's Hospital.
An expert in wills, trusts, estates, and fiduciary administration, Robert H. Sitkoff is the John L. Gray Professor of Law at Harvard Law School, where he was the youngest professor with tenure to receive a chair in the history of the school. Sitkoff previously taught at New York University School of Law and at Northwestern University School of Law. He has won three distinguished teaching awards.
Sitkoff's research focuses on economic and empirical analysis of trusts, estates, and fiduciary administration. His work has been published in leading scholarly journals such as the Yale Law Journal, the Stanford Law Review, the Columbia Law Review, the Journal of Law and Economics, and the Journal of Empirical Legal Studies. Sitkoff is the lead coauthor of Wills, Trusts, and Estates (Aspen 10th ed. 2017), the most popular American coursebook on trusts and estates, and he is a coeditor of The Oxford Handbook of Fiduciary Law (Oxford University Press 2019). Sitkoff's research has been featured in the New York Times, Wall Street Journal, and Financial Times, among other media.
Sitkoff is an active participant in trusts and estates law reform. He serves under Massachusetts gubernatorial appointment on the Uniform Law Commission (ULC). Within the ULC, he was Chair of the Drafting Committee for the Uniform Directed Trust Act (2017) and he is a liaison member of the Joint Editorial Board for Uniform Trusts and Estates Acts. He previously served as a member of several other drafting committees for uniform trusts and estates acts and as the Reporter for the Uniform Statutory Trust Entity Act (last revised 2013). Within the American Law Institute, Sitkoff is a member of the Council, the Institute's Board of Directors, and he is a member of the Council's Projects Committee. He is an Adviser for the Restatement (Third) of Conflict of Laws. He previously served on the advisory panel or consultative group for the Restatement (Third) of Trusts, the Restatement (Third) of Property: Wills and Other Donative Transfers, and the Restatement of Charitable Nonprofits.
Sitkoff serves as an advisory consultant and expert witness in litigation and regulatory matters involving wills, trusts, estates, and fiduciary administration. He has also led training workshops for trust officers and other professional fiduciaries. Sitkoff edits the Wills, Trusts, and Estates abstracting journal in the Social Science Research Network, is a past chair of the Section on Trusts and Estates of the Association of American Law Schools, and is an academic fellow of the American College of Trust and Estate Counsel.
Prior to joining the legal academy, Sitkoff was a law clerk to then Chief Judge Richard A. Posner of the United States Court of Appeals for the Seventh Circuit. At the University of Chicago Law School, from which he graduated with High Honors, Sitkoff was the Managing Editor of the Law Review, was selected for the Order of the Coif, and was awarded the Olin Prize as the outstanding graduate of his class in law and economics.
Presented by the South Dakota Trust Association