 Presented by the South Dakota Trust Association We would like to thank all our sponsors and a special thanks to our Platinum and Gold sponsors! Without all of them, this event would not be possible. Thanks so much for all your contributions to this special event!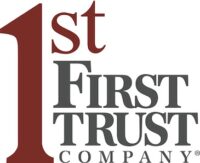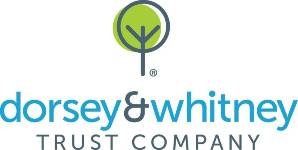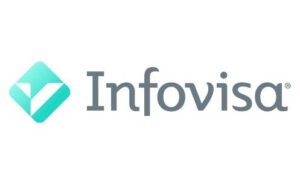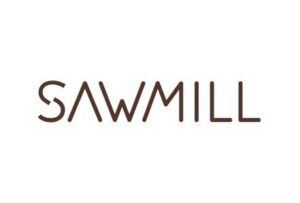 Below is the agenda for each day of our Fall Forum, 2020. We look forward to seeing you there! The link to the presentation materials will be sent to registered participants.
CONTINUING EDUCATION CREDITS
The Fall Forum has been approved as credit for several types of CE.
CTFA– "ABA Professional Certifications is dedicated to promoting the highest standards of performance and ethics within the financial services industry. South Dakota Trust Association Fall Forum has been approved for 12.25 credits. This statement is not an endorsement of this program or its sponsor." Certification holders must report these credits at aba.csod.com."
CLE – Iowa has approved 9.5 hours for the in-person or virtual event.
CLE – Minnesota has approved 11 hours of standard credit. Attorneys wishing to receive credit for this course must report the attendance in their OASIS portal at www.cle.mn.gov.
CFA – Any CFA Charterholders in attendance should reach out to their local society and they can credit this to their CFA Institute profile. They usually equate one hour of presentation + Q/A = 1 CE Credit.
SDTA Board Member Committee Reports & SDTA Highlights | SDTA Board Members
ALL I GOT WAS A WATCH . . . TIPS AND TECHNIQUES FOR DISPOSING OF THE FAMILY BUSINESS AND CONTINUING FAMILY HARMONY | MICHAEL SNEERINGER
In this presentation, Michael Sneeringer will discuss estate planning tools and techniques for amicably disposing of family businesses.  He will begin with the psychological role in the founding generation's dealings with disposing of the business, in light of the sometimes future generation's reluctance to continue the business. He will discuss whether the use of life insurance, private annuities, intentionally defective trusts and/or GRATs may be appropriate vehicles to dispose of family businesses. He will describe the importance of valuation issues for financial and tax purposes especially in light of today's record low AFRs and 7520 rates. He will describe how to efficiently craft a buy-sell plan with family members and key employees. Finally, he will discuss the pitfalls of planning for the incapacity of the founding generation, and how an outside manager might assist with the family dynamic in a business succession plan.
The ABC's of South Dakota's SPE's: The Legal, the Practical, and the Unknowns | Matthew Tobin
Special Purpose Entities (SPE's) have found favor with modern estate planning attorneys, and the benefits of an SPE are gaining momentum.  This presentation will feature an overview of South Dakota's legal requirements for the creations and use of Special Purpose Entities and the many advantages of using this structure.  The presentation will also highlight some concerns and areas to be aware of when working with an SPE, as well as unresolved legal issues that may present risk for trustees.
Hot Topics in Estate and Trust Planning & Administration | Charles D. ("Skip") Fox IV
This will be a review of recent legislative, regulatory, and judicial developments related to estate and trust planning and administration.  Special attention will be paid to  the impact of the CARES Act and subsequent related legislation, the SECURE Act, marital planning, estate inclusion, valuation, generation-skipping tax, charitable planning, federal and state fiduciary income taxation, and insurance.
Lunch with Keynote Speaker | Judge Robin J. Houwman, Presiding Circuit Judge of the Second Judicial Circuit
It's All in the Family. What's a Family? Estate Planning & Trust Management for a Brave New World | R. Hugh Magill
We will survey of the predominant traits of the generations represented in today's estate planning process (the Greatest, Boomer, Gen X and Millennial generations); examine changes in marriage and family structures, changes in family governance, the increasing cultural diversity of today's families, artificial reproductive practices, and assumptions about life expectancy and mortality; explore approaches to estate planning and wealth allocation, modifications of trust design, and issues in the allocation of fiduciary responsibility which are better aligned with the needs of modern families; explore issues associated with increased longevity; and examine the ways in which attorneys and fiduciaries can assist families in building more effective protocols for family collaboration and decision making.
How to Navigate Family Systems & Cultures as a Trustee | Agatha Johnson
Navigating family systems and cultures while remaining a fiduciary for family trust clients can take a trustee to a breaking point. Work through a sample case that will bring questions to mind to help you learn to navigate even some of the most challenging conversations.  Questions to think about.  How do I know if I should bring in a family wealth coach?  What are some things that I can do to help facilitate challenging conversations?  How do I know if I am becoming part of the system vs. remaining an effective trustee for the client?  Talking through family emotional systems and thinking about family culture will give you tools to add to your tool box to bring more value to your clients.
Investment Panel | Panelists: Jon Augustine, Jennifer L. Sherman & Sam Somuri | Moderator: Nate Birkholz
Panel participants who are investment professionals will discuss current market conditions, social investing, investing for individuals vs. trusts, and portfolio diversification.
Planning for Cross Border Families with U.S. Situs Foreign Trusts | Carlyn S. McCaffrey
This session will focus on the use of trusts that are foreign trusts for U.S. tax purposes but domestic trusts for state law purposes.  They have U.S. trustees and are created under the laws of one of the states of the United States.  Despite their substantial presence in the United States, U.S. income tax law treats them as foreign because a foreign person holds one or more powers over the trust.   This type of trust is likely to be an attractive wealth transmission device for the increasing number of non-U.S. persons who are seeing their children move to the United States on a long term or permanent basis.  We will discuss best ways to structure such a trust, how it should be administered during its foreign grantor's life, methods of avoiding U.S. estate tax at the grantor's death,  how to achieve a basis adjustment for trust assets when the grantor dies, and how best to take advantage of the trust's foreign status after the grantor's death.
Cocktail Hour / Networking Social (In Person Only)
Presented by the South Dakota Trust Association