We would like to thank all our sponsors and a special thanks to our Platinum and Gold sponsors! Without all of them, this event would not be possible. Thanks so much for all your contributions to this special event!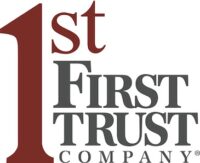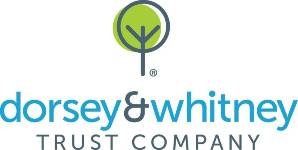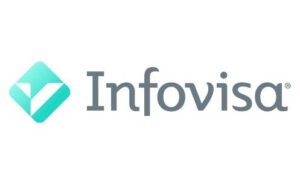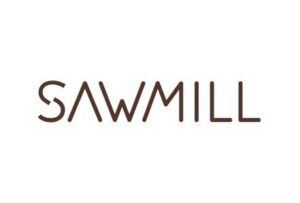 Jon is Chief Investment Officer for BTC Capital and is responsible for firm-wide risk management and oversight of all investment processes and strategies. Prior to joining BTC Capital Management, Jon was CIO & Director for WB Capital Management, Inc. Jon was a founding partner with VMF Capital, an Iowa based RIA, prior to its sale to West Bank in 2003. Jon earned his Chartered Financial Analyst (CFA) designation in 1985 and has more than 30 years of investment management experience. He is a member of the CFA Institute and the CFA Society of Iowa. Jon earned his BBA in Finance and a Masters of Business Administration degree from the University of Iowa. Jon has been with BTC Capital for 10 years.
Jon is a frequent speaker on topics related to the fixed income and equity markets, macro-economics and their impact on industries related to Iowa and the Midwest. Jon further oversees firm-wide messaging as it relates to the economy, the markets and the firm's forward-looking observations. He is responsible for the firm's two formal publications – Weekly Insight, and quarterly newsletter, Investment Insight. Jon chairs the firm's Risk Management committee.
Jon, too served as a judge for the CFA Institute Research Challenge and also served on the Board of Directors for Massachusetts Fidelity Trust Company.
Nate has been with BTC Trust Company of South Dakota since March 2017. His expertise in directed trusts, asset protection and succession planning stems from over 20 years of experience working as a trust and estates attorney, investment professional, and as manager of bank trust departments. Nate earned his bachelor's degree from Minnesota State, Mankato and his Juris Doctor from the University of Nebraska. He has previously held the NASD Series 7 and 66 securities licenses. Nate is active in his community, currently serving as chairman of a select soccer club, board member of a ministry training organization, and board member of an executive coaching firm.
Charles D. ("Skip") Fox IV
Skip Fox is a partner in the Charlottesville office of McGuireWoods LLP and the former chair of the firm's Tax and Employee Benefits Department and Private Wealth Services Industry Group. Skip concentrates his practice in estate planning, estate administration, trust law, and charitable organizations. Skip has been on the faculty of the American Bankers Association's National Trust School and National Graduate Trust School since 1987. He was an Adjunct Professor at Northwestern University School of Law where he taught from 1983 to 2005 and has been an Adjunct Professor at the University of Virginia School of Law since 2006. He speaks extensively around the country on estate planning topics and is the co-presenter of the long-running monthly teleconference series on estate planning and fiduciary law issues sponsored by the American Bankers Association. Skip has contributed articles to numerous publications. He is the author or co-author of seven books on estate planning topics. Skip is a Fellow and a former President of the American College of Trust and Estate Counsel. Skip received his A.B. from Princeton, his M.A. from Yale, and his J.D. from the University of Virginia. Skip's wife, Beth, is a retired trust officer and they have two sons, Quent and Elm.
Steve Goodman is owner and president of TrainWorks, a leading provider of customized, independent training in wealth management, customer service, and business ethics.
Currently, Steve travels the country extensively as one of the lead instructors for the American Bankers Association's in-bank training programs. He is also on the faculty of the Pacific Coast Banking School in Seattle, where he teaches wealth management concepts to private bankers and commercial lenders, and where he has been named one of the top three instructors for six years in a row. In addition, Steve is an instructor at the Southeastern School of Banking, where he teaches sales, ethics and transfer tax techniques to non-trust personnel and has been on the faculty for more than 25 years. Besides training, Steve also writes a quarterly Newsletter that addresses the latest financial and legal developments affecting high net worth taxpayers.
Before forming TrainWorks, Steve worked in the financial services industry where he was a trust administrator, business development officer and a regional manager in charge of both trust and retail brokerage services. Steve attended undergraduate school at the University of Tennessee in Knoxville, where he earned a B.S. degree in Communications, with high honors, and then attended Cumberland School of Law in Birmingham. He then graduated, with honors, from the National Graduate Trust School at Northwestern University.
Steve has been licensed to practice law in Alabama and Tennessee.
Agatha Johnson is the founder and owner of Generations to Generations LLC, a family enterprise office. Using her more than 30 years of experience, she has created a unique and intentional process, tailored to each client's needs. The process empowers families and their businesses to build and sustain structure and governance, while striking a balance between family dynamics and the intricacies of business ownership. Our clients appreciate the ability to successfully transition a family business for multiple generations. Agatha's experience is unique. She is a general partner with one of her sisters of her family's third generation family partnership with eight siblings and has experienced first-hand the complexities of family business. Agatha is continually studying the Bowen Theory Family Systems and behavioral finance to understand family systems and how family businesses can thrive. She also holds the Certified Private Wealth Advisor® (CPWA®) designation. This education focuses on the most sophisticated needs of clients. Unlike most credentials, the CPWA® focuses on a holistic and multidisciplinary approach to planning. She is also a Certified Financial Planner® (CFP®) and is the founder of Prosperity Wealth Management, a financial planning firm. Agatha has spoken at various conferences on the challenges and opportunities for families in business and of wealth. A wife, mother of four sons, three daughters-in-law and grandmother of seven, she still feels it is important to give back and does by mentoring through the community outreach, serving on the South Dakota Symphony Orchestra board and Rotary Club of Downtown Sioux Falls.
R. Hugh Magill is Vice Chairman of The Northern Trust Company. Prior to joining Northern Trust in September, 1989, Hugh practiced law privately in Chicago, and worked in the Trust Department at The First National Bank of Chicago where he served as Assistant to the Chief Investment Officer. Magill received a B.A. degree from St. Olaf College in Northfield, Minnesota, and a J.D. degree from the University Of Minnesota Law School, where he was named a distinguished alumnus in 2005. Hugh is licensed to practice law in Illinois and Minnesota and admitted to practice before the United States Tax Court. He is a Fellow of the American College of Trust and Estate Counsel, an Academician of the International Academy of Estate and Trust Law, and a faculty member of the American Bankers Association National Trust School. He has lectured for the American College of Trust and Estate Counsel, the Heckerling Institute, the Notre Dame Institute, the Kasner Institute, the Northwestern University Center for Family Enterprise, regional bar associations and estate planning councils, and Northern Trust on estate and charitable planning, trust management, family governance, and fiduciary risk management. He is a member of the Chicago, Illinois and American Bar Associations, the Chicago Estate Planning Council, and the Christian Legal Society. He is a trustee of the Covenant Board of Pensions and Benefits, and he serves on the Boards of the Block Museum of Art, The Chicago Sunday Evening Club and several foundations. He serves on the Editorial Board of Trusts & Estates magazine, has authored articles for Trusts & Estates, Trust & Investments, and Wealth magazines, and the ACTEC Law Journal. In 2017, he was inducted into the NAEPC Estate Planning Hall of Fame where he holds the designation of Accredited Estate Planner ® (Distinguished). Hugh is an Eagle Scout and has served as a Scoutmaster with the Boy Scouts of America. He and his wife are the parents of three adult children and reside in Winnetka, Illinois.
Carlyn S. McCaffrey is a partner in the law firm of McDermott Will & Emery LLP and is co-head of the private client practice in the Firm's New York office. She focuses her practice on tax and estate planning. Carlyn frequently lectures on subjects relating to tax law, trusts and estates, foreign trusts and matrimonial law. She also writes extensively on these topics, and is the co-author of "Structuring the Tax Consequences of Marriage and Divorce" Carlyn is a fellow and a past president of the American College of Trust & Estate Counsel, a fellow of the American College of Tax Counsel, a member of the International Academy of Trust & Estate Counsel and a member of the Joint Editorial Board for Uniform Trust and Estate Act of the National Conference of Commissioners on Uniform Laws, a member of the Advisory Committee of the University of Miami's Phillip Heckerling Institute on Estate Planning, and a member of the Adjunct faculty of the University of Miami Law School.
Education:
George Washington, Bachelor of Arts, 1963
New York University School of Law, Bachelor of Laws, 1967
New York University School of Law, Master of Laws, 1974
Carlyn is admitted to practice in New York and before the U.S. Tax Court.
Jennifer L. Sherman, MA, AIF® – Vice President/Investments, Branch Manager, Portfolio Manager – Solutions Program
Vice President – Investments, Branch Manager – Stifel: March 2016 – Present
Vice President, Financial Advisor – Morgan Stanley Smith Barney: April 2000 – March 2016
Adjunct Professor – Dakota State University: January 2013 –January 2016
Marketing Coordinator / OSJ Assistant – American Express IDS: April 1998 – September 1999
Concordia University – St. Paul, MN: Masters of Arts – Organizational Management
Accredited Investment Fiduciary: May 2019
Current Member, Board of Directors – Volunteers of America – Dakotas Chapter
Past Member, Board of Directors – State Theatre Company – Executive Committee
Past Member, Board of Directors – The Compass Center – Executive Committee
2012 YWCA Tribute to Women award recipient for Banking and Finance
2012 Spirit of Volunteerism Award Recipient
2017 Volunteer of the Year Award Recipient – The Compass Center
An expert in wills, trusts, estates, and fiduciary administration, Robert H. Sitkoff is the John L. Gray Professor of Law at Harvard Law School, where he was the youngest professor with tenure to receive a chair in the history of the school. Sitkoff previously taught at New York University School of Law and at Northwestern University School of Law. He has won three distinguished teaching awards.
Sitkoff's research focuses on economic and empirical analysis of trusts, estates, and fiduciary administration. His work has been published in leading scholarly journals such as the Yale Law Journal, the Stanford Law Review, the Columbia Law Review, the Journal of Law and Economics, and the Journal of Empirical Legal Studies. Sitkoff is the lead coauthor of Wills, Trusts, and Estates (Aspen 10th ed. 2017), the most popular American coursebook on trusts and estates, and he is a coeditor of The Oxford Handbook of Fiduciary Law (Oxford University Press 2019). Sitkoff's research has been featured in the New York Times, Wall Street Journal, and Financial Times, among other media.
Sitkoff is an active participant in trusts and estates law reform. He serves under Massachusetts gubernatorial appointment on the Uniform Law Commission (ULC). Within the ULC, he was Chair of the Drafting Committee for the Uniform Directed Trust Act (2017) and he is a liaison member of the Joint Editorial Board for Uniform Trusts and Estates Acts. He previously served as a member of several other drafting committees for uniform trusts and estates acts and as the Reporter for the Uniform Statutory Trust Entity Act (last revised 2013). Within the American Law Institute, Sitkoff is a member of the Council, the Institute's Board of Directors, and he is a member of the Council's Projects Committee. He is an Adviser for the Restatement (Third) of Conflict of Laws. He previously served on the advisory panel or consultative group for the Restatement (Third) of Trusts, the Restatement (Third) of Property: Wills and Other Donative Transfers, and the Restatement of Charitable Nonprofits.
Sitkoff serves as an advisory consultant and expert witness in litigation and regulatory matters involving wills, trusts, estates, and fiduciary administration. He has also led training workshops for trust officers and other professional fiduciaries. Sitkoff edits the Wills, Trusts, and Estates abstracting journal in the Social Science Research Network, is a past chair of the Section on Trusts and Estates of the Association of American Law Schools, and is an academic fellow of the American College of Trust and Estate Counsel.
Prior to joining the legal academy, Sitkoff was a law clerk to then Chief Judge Richard A. Posner of the United States Court of Appeals for the Seventh Circuit. At the University of Chicago Law School, from which he graduated with High Honors, Sitkoff was the Managing Editor of the Law Review, was selected for the Order of the Coif, and was awarded the Olin Prize as the outstanding graduate of his class in law and economics.
Michael A. Sneeringer is a senior associate in Porter Wright's Naples office. He focuses his practice on asset protection, estate planning, probate administration, and tax law. He is the Articles Editor, Trust and Estate, for Probate & Property Magazine and is an Executive Council member of the Florida Bar, Real Property, Probate and Trust Law Section.
As a Senior Portfolio Manager for U.S. Bank Private Wealth Management, Sam Somuri CFA, CAIA, CFP develops and implements customized investment solutions for institutions and HNW/UHNW clients. He uses his experience to establish an integrated investment approach, offering asset allocation strategies and recommendations based on short- and long-term financial objectives, financial status and risk profiles. He currently manages ~$1.3 Billion in assets. 
Previously Sam has worked for Goldman Sachs, Jackson, and Allianz.
Parker F. Taylor – Partner, Hughes Hubbard & Reed
Parker is the head of Hughes Hubbard's Private Client Services group. Parker focuses his practice primarily on tax law, wealth management, and trusts and estates. He regularly counsels high-net-worth individuals and family entities on estate, gift, generation-skipping transfer and income tax matters. Parker's work also includes estate administration, the drafting of prenuptial and postnuptial agreements and all aspects of tax controversy, including dealing with IRS examinations and appeals.
Areas of Concentration
Multigenerational wealth transfer planning
Business succession planning
International estate and pre-immigration planning
Estate, trust and guardianship administration and controversies
Estate, gift and generation-skipping tax controversies
Prenuptial and postnuptial agreements
Matthew Tobin – COO, Legal Counsel, and President of SDTC Services LLC
Matthew Tobin is Chief Operating Officer and General Legal Counsel for South Dakota Trust Company LLC in Sioux Falls, South Dakota. His primary responsibilities include business management, legal, risk management, human resources, and public relations/legislation.
Mr. Tobin also serves as President of SDTC Services LLC, which is also located in Sioux Falls, South Dakota. SDTC Services LLC provides consulting services to the non-depository trust company industry. As President, he is primarily responsible for managing the Company's Private and Public Trust Company client relationships. Mr. Tobin serves as a board of director and committee member for several private and public trust companies, and has experience and specialized knowledge in the areas of trust company management, organization, compliance, and fiduciary standards.
Mr. Tobin also serves as the Director of the SDTC Foundation, Treasurer of the SDTC Companies PAC, and he is a Board of Director member for the South Dakota Trust Association.
Mr. Tobin was formerly a member of the law firm of Siegel, Barnett & Shultz, L.L.C. where his private law practice focused on general and business litigation. He also received considerable experience in negotiations, mediation, and alternate dispute resolution. Prior to joining the law firm of Siegel, Barnett and Schutz, Mr. Tobin was a partner in the law firm of Johnson, Heidepriem, Miner, Marlow & Janklow, LLP. He also served as a law clerk to The Honorable Roger Wollman, U.S. Court of Appeals, Eighth Circuit.
Presented by the South Dakota Trust Association